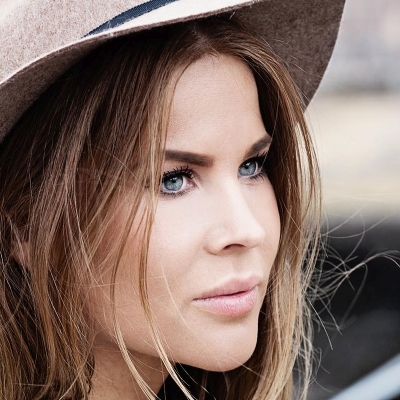 Interview with Elina Casell
Elina Casell publishes a fashion, beauty, style, food, interior and travel blog. She recently also launched a luxury handbag and clothing line.
Firstly, please introduce yourself and your blog ..
My name is Elina Casell Hjalmarsson and my blog is blog.elinacasell.com
You are originally from Sweden and now live in Chicago. How do their respective fashion scenes differ?
Yes I'm originally from Sweden and lived in chicago for 10 years but recently moved to scottsdale Arizona. I would say that Sweden is a very fashion forward country and probably a little more edgy compared to chicago fashion that I find is more sophisticated and classic.
What is your general advice for matching pieces and putting together good outfits?
My greatest advise is to start with basics and go from there, with a great pair of jeans and a simple white t you get far if you pair it with a fun pair of shoes and a cool leather jacket or other fun jacket to make the look interesting!
What are your favorite fashion brands and why do you like them, especially?
Ohh I have so many, honestly when it comes to my style I have a wide range so it depends on the mood how I want to dress. But I love brands like rag&bone, all saints and Balmain which has a little more edgy feel which I like and I like there colorings. but I also love brands like MAJE and IRO which I find is a little more girly.
What are your favorite beauty products and brands?
Right now I'm obsessed rodan & fields products, my skin feels amazing with their cleansers and serums!
What do you see as fashion classics that never go out of style?
A great pair of fitted jeans, and a classic black well fitted leather jacket and the little black dress are things that will forever work!
What are the latest fashion and beauty trends you see?
Right now theres a lot of velvet, ruffles, stripes and stars thats the trends that I've seen the most of and I dig them!
What are the favorite pieces in your wardrobe, special pieces you keep and love endlessly?
My classic black Chanel bag! and my A.L.C leather jacket I'm obsessed with those but also a pair of Prada shoes in blue velvet that I bought recently that are so fun!
What are your personal fashion no-gos?
I'm not huge on very bulky clothing and too oversized because I'm pretty petite which makes it look weird on me.
Which other fashion bloggers whose style you admire do you follow for inspiration?
I love sincerelyJules and happilygrey they have great style and their take on fashion.
Meanwhile you are not only a fashion blogger, but have also launched your own luxury handbag and clothing line. How did this come about?
Yes I started this last year, I have always been interested in design and its been a dream of mine to have my own brand one day and it felt like the right timing for me to do so, Ive worked very hard to get where I am and Im excited that I got such great respond with it and I'm just about to launch my next line and also a mens line which is both exciting and a little scary!
You never formally studied fashion, but nevertheless started your own fashion line. How did you get the necessary confidence to do this?
I think its all about timing and thru my blog and my other experiences I felt like I had the tools to make it even tho I didn't formally study fashion. But I have the basic tools and the creative part which is the most important if you ask me.
How is your own fashion brand positioned, for what kind of style does it stand for and who do you target with it?
Its basically clothing that I would love to wear myself and I think its a good variety of styles that most would find something that they like! my pieces are simple but with a twist to make them interesting and I think that hits home for a broad group of people.
You offer your handbags and clothing items only in a limited quantity for a limited time. Why is that?
Because I want it to be more exclusive, that way you know that when you buy something from my brand you are just one of few that has that piece of clothing.
Where are the products of your handbag and clothing line manufactured?
They are made overseas at the same factory as Tommy Hilfiger.
Do you sell your handbags and clothing exclusively in your own online shop at elinacasell.com or also elsewhere?
Right now thats the only place I sell the items but we have had trunk shows and such where we have sold items as well. But I would love to expand into some boutiques in Chicago and Sweden.
What upcoming content or maybe new projects or changes can your followers look forward to see from you in the near future?
There is a lot of things happening right now so just keep updated on the blog or Instagram to see whats going on in my life :)
As you are very familiar with the online fashion scene – what do you think of the concept of our own website, Stylebetsy.com?
I think its a very fun concept and thanks for wanting me to be a part of it!
Thank you very much for answering our questions, Elina!